Terms lexicon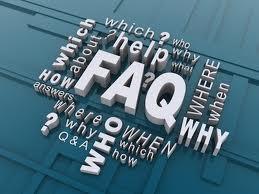 Rental or Lease: A contract through which an owner of equipment (the lessor) conveys the right to use its equipment to another party (the lessee) for a specified period of time (the lease term) for specified periodic payments
Rent or Lease Period: The period of time which a leasing/ Rent agreement lasts.
Master Lease: A continuing lease arrangement whereby additional equipment can be added from time to time merely by describing that equipment in a new lease schedule executed by the parties. The original lease contract terms and conditions apply to all subsequent schedules. To be contrasted with a lease contract for a single transaction involving a specific unit of equipment, a Master Lease is essentially a line of credit to draw from over time in order to purchase equipment.
Depreciation: A tax deduction representing a reasonable allowance for exhaustion, wear and tear, and obsolescence, that is taken by the owner of the equipment and by which the cost of the equipment is allocated over time. Depreciation decreases the company's balance sheet assets and is also recorded as an operating expense for each period. Various methods of depreciation are used which alter the number of periods over which the cost is allocated and the amount expensed each period
Lessor: The party to a lease agreement who has legal or tax title to the equipment (in the case of a true tax lease), grants the lessee the right to use the equipment for the lease term and is entitled to receive the rental payments.
Lessee: The party to a lease agreement who is obligated to pay the rentals to the lessor and is entitled to use and possess the leased equipment during the lease term.
Residual Value: The book value that the lessor depreciates a piece of equipment down to during the lease term, typically based on an estimate of the future value, less a safety margin.
Lease Schedule: A schedule to a Master Lease agreement describing the leased equipment, rentals and other terms applicable to the equipment.