Brief History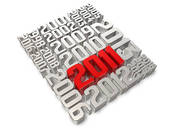 DiRENT S.A.
was established in January 1998 in Thessaloniki, Greece. The unique innovations offered in long term car leasing and its increasing demands for development and evolution resulted in the change of the head office and the further expansion of business activities to the Attica prefecture.
The company expanded its activities also with the achievement of the first agreement for the provision of long term operating leasing services for commercial vehicles (LCV).
The following steps were the opening of a new branch in Athens and the moving of the headquarters to Thermi, Thessaloniki.Recently DiRENT has surpassed the limits of Greece and has begun to "conquest" the Balkans with the establishment of DiRENT BULGARIA and now of DiRENT ROMANIA. This is only the start…
From its first fiscal year DiRENT confirmed its dynamic course by offering leasing services for companies and professionals. DiRENT Operating Leasing is the first of a number of companies for the DiRENT Group that enrolls today DiRENT Insurance, DiRENT Real Estate, DiRENT Credit Services, DiRENT Top Invest, Di-AIR, DiRENT A CAR.