Benefits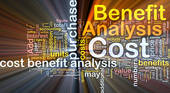 Long Term Rent is a service that provides solution to all business people or companies that seek taxation benefits, after-sales and fleet services support and consultancy in order to optimize their new or existing operations.
All DiRENT Long Term Rent services have the support of specialized personnel that can assist in the selection of vehicles and equipment that will cover specific needs. All services have the support of our after-sales & fleet services that will follow your corporate path and assist you in every step of the way.
DiRENT Long Term Rent offers a variety of financial advantages:
• Your Rental expense is recognized as operating expense and its cost is 100% deductible from the company income providing at the same time valuable tax benefits.
• Monthly Rental payments include all transportation expenses (regular maintenance, tires management, full insurance, road assistance, replacement of car e.t.c) therefore every incorporated cost is recognized as operating expense
• Your are invoiced with only one invoice for all associated vehicle expenses therefore letting you concentrate with your core business tasks
• VAT does not outflow all at once but during the duration of the Renting period
• Long Term Rent allows the value of the vehicle to be included on the income statement as an expense item as opposed to classification as an asset on the balance sheet. This treatment makes budgeting easier and preserves or improves vital financial ratios. The result is stronger and healthier financial position towards shareholders and lenders
• Monthly Rent supports the budgeting process and sustains the company's cash flow
• The credit limit of your company remains the same
• Your operational expenses are reduced since the whole fleet management is arranged exclusively by DiRENT
• The proper management of your fleet, which is totally managed by DiRENT, offers you reliable and safe vehicle utility for the whole duration of the Renting period.
• Ability to explore the most cost efficient rental solution according to your company needs
• Option to select from a variety of different car types and models.