Benefits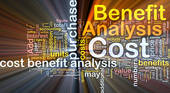 Long Term Rent is a service that provides solution to all business people or companies that seek taxation benefits, after-sales and fleet services support and consultancy in order to optimize their new or existing operations.
All DiRENT Long Term Rent services have the support of specialized personnel that can assist in the selection of vehicles and equipment that will cover specific needs. All services have the support of our after-sales & fleet services that will follow your corporate path and assist you in every step of the way.
DiRENT Long Term Rent offers a variety of financial advantages:
• Your Rental expense is recognized as operating expense and its cost is 100% deductible from the company income providing at the same time valuable tax benefits.
• Monthly Rental payments include all transportation expenses (regular maintenance, tires management, full insurance, road assistance, replacement of car e.t.c) therefore every incorporated cost is recognized as operating expense
• Your are invoiced with only one invoice for all associated vehicle expenses therefore letting you concentrate with your core business tasks
• VAT does not outflow all at once but during the duration of the Renting period
• Long Term Rent allows the value of the vehicle to be included on the income statement as an expense item as opposed to classification as an asset on the balance sheet. This treatment makes budgeting easier and preserves or improves vital financial ratios. The result is stronger and healthier financial position towards shareholders and lenders
• Monthly Rent supports the budgeting process and sustains the company's cash flow
• The credit limit of your company remains the same
• Your operational expenses are reduced since the whole fleet management is arranged exclusively by DiRENT
• The proper management of your fleet, which is totally managed by DiRENT, offers you reliable and safe vehicle utility for the whole duration of the Renting period.
• Ability to explore the most cost efficient rental solution according to your company needs
• Option to select from a variety of different car types and models.
Read more »
Products & Services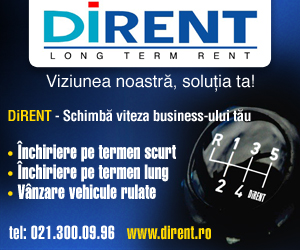 Service Description for Passenger and Commercial carsBusiness transportation and fleet management have become today a vital part for every business activity on the move. Company merchandise, Sales representatives, executives as well as many employees need more than ever the flexibility to be whenever or wherever the client or the need is. That need typically requires a lot of capital as well as other company resources as to support vehicle related needs unless you are using DiRENT Long Term Rent.DiRENT Long Term Rent grants flexibility supported with an integrated service package for your fleet management:• DiRENT executives respond to your call with a visit at your facilities and provide complete consultancy to meet your specific transportation requirements and select the most appropriate vehicle of any brand or type.• You can enjoy the safety of a full coverage insurance plan from a reliable company, and you can feel more free since all the procedures, in case of an accident, are managed so that you resume your business with a replacement car and until your vehicle is repaired.• All necessary scheduled servicing is taken care of our experienced after-sales & fleet services department, which oversees all the work.• Your tires are replaced in a preset time or km indicator mark.• You can drive within the whole year having 24hrs/365days support by a reliable road assistance.• Support on whatever may come through for the whole duration of the rent.
With DiRENT Long Term Rent … you have full mobility for the car users
Read more »
Corporate vision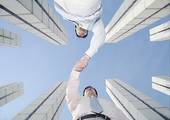 In today's high-speed corporate environment, all businesses seek for value added offerings as to increase their competitiveness. This quest for continuous improvement and sustainable advantages typically requires time as well as resources. The philosophy of DiRENT was developed in such way, as to ensure both. In addition, DiRENT hopes to become a constant source of integrated solutions in the area of Long Term Rent and Fleet Management, for businesses that seek to enrich the bond between cost and profit.
DiRENT's medium-term goal is to develop competencies in the market, total coverage of Long Term Rent services and to secure its strategic position. The competitive advantage that DiRENT has to offer to its associates is financial and tax benefits, the increase of their enterprising potentials as well as value added corporate services.